14.01.2023 - 21:40
|
Actualització: 17.01.2023 - 12:35
Llegiu aquesta notícia en català | 用中文阅读
Dolkun Isa is the president of the World Uyghur Congress, the entity that represents the Uyghur people from exile and is one of the founding organisations of the UNPO. The Uighurs are suffering from an aggression by the Chinese government that has already been defined as genocide by several parliaments around the world. The policy of assimilation and repression that they have been undergoing for years has been aggravated by the arrival to power of Xi Jinping, and the creation of concentration camps to "re-educate" millions of people, facilities that are also forced labour camps. The Uighurs are a Turkic people who inhabit what is now the Xinjiang province of China.
—There are already ten parliaments in the world that have defined as genocide the repression in Xinjiang. How do you experience this situation from abroad?
-Turkestan today is an open-air prison, as Human Rights Watch says, and we are all hostages. Living there or living in exile, one does not feel free. I am in exile since 1994. I have never returned to East Turkestan nor have I seen my family. I left my parents, my brothers and sisters, everything. There were a few years when I could still talk to them on the phone. I didn't try to call my friends because their communications were tapped and if I spoke to anyone, the police would come for him in the morning. And with my family, I only had very basic and innocent conversations. They also listened to us, but we could talk. In 2017 it was over. We were cut off from communication.
—You can't even talk to your family on the phone?
—I haven't had any contact with my family for six years. And that's what happens to the vast majority of us Uighurs who live in exile.
—And you don't receive any news from them?
—Bad news finds us. For example, in 2018, one year after communications were interrupted, someone told me that my mother was dead. I tried to talk to my relatives but it was impossible, the phone was not working. Finally, Radio Free Asia was able to confirm that my mother had died in a concentration camp. She was 78 years old. She was not a political woman, she was not involved in anything. Her crime was to be my mother and to be Uyghur. It was as simple as that.
—You were never able to contact your relatives to find out what had happened?
—No. And in 2020, two years later, I received more bad news, this time from the Global Times, a Chinese newspaper, explaining that my father had died. Where is he buried? I don't know. How did he die? I don't know. Did he die in hospital? At home? I don't know. What did he die of? I don't know. And in 2021 I still got yet another piece of bad news, that a brother has been sentenced to life imprisonment. I know many exiles from other countries who suffer very harsh situations of injustice, but at least they can talk to their own people. This is not our case. We cannot even do that.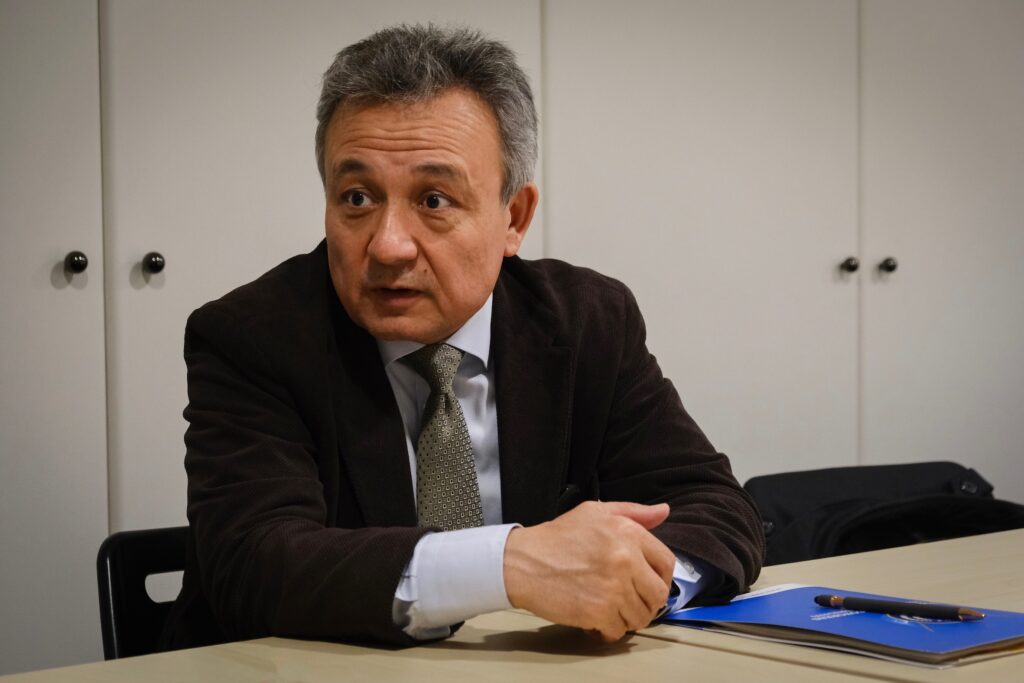 —If you live like that abroad, what is life like inside East Turkestan?
—There is no life. We Uighurs can't sleep a night at ease because you never know what will happen next.
—Concentration camps are a permanent threat…
—Yes, there are a thousand reasons why you could end up in a concentration camp any day. Most of us Uighurs are Muslims. But fasting is forbidden. Or imagine you are in a diner where there are Chinese people, and they drink alcohol or eat pork. If you don't do it, you become suspect. They denounce you as a radical, as an extremist, a terrorist, a criminal. And you can end up in a camp in a matter of hours. They have banned signs, for example, announcing that a shop sells halal products. This means that they even forbid us to choose what we want to eat.
—How many people are detained in concentration camps?
—Three million people.
—And how many Uighurs are there?
—Twelve million according to the Chinese authorities, but twenty million according to Uighur scholars and NGOs.
—Repression and problems have been constant since the incorporation of East Turkestan into the People's Republic of China, but you say that with the arrival to power of Xi Jinping, the situation has taken a sharp turn for the worse.
—So it has been. We have always been seen badly, because it is obvious that we are not Chinese. We don't speak like the Chinese. We don't even look like Chinese people.
—Have you experienced such discrimination while you were living there?
—Yes, of course. I went to Beijing to study between 1990 and 1994 and there were constant problems.
—For example?
—One thing that often happened to me was that I would go somewhere, to a hotel for example, and the moment they saw me arrive, as I didn't look like a Chinese, they all thought I was a foreigner. But everything changed when I showed my documents. Once they even gave me a room thinking I was a foreigner, and when they saw the documentation they went back and said that it was occupied. Han people, Chinese, have always seen us as dangerous people. It's not just the authorities, the Chinese population is very nationalist.
—I worked in Beijing in 1989 during the Tiananmen student uprising and I met one of its leaders, Wu'erkaixi, who was Uyghur. And everyone affectionately called him "the Turk".
—Yes, but you don't know his Uyghur name?
—No.
—His name is Örkesh Dölet. Wu'erkaixi was the name the Chinese gave him. Nor could he use his own name.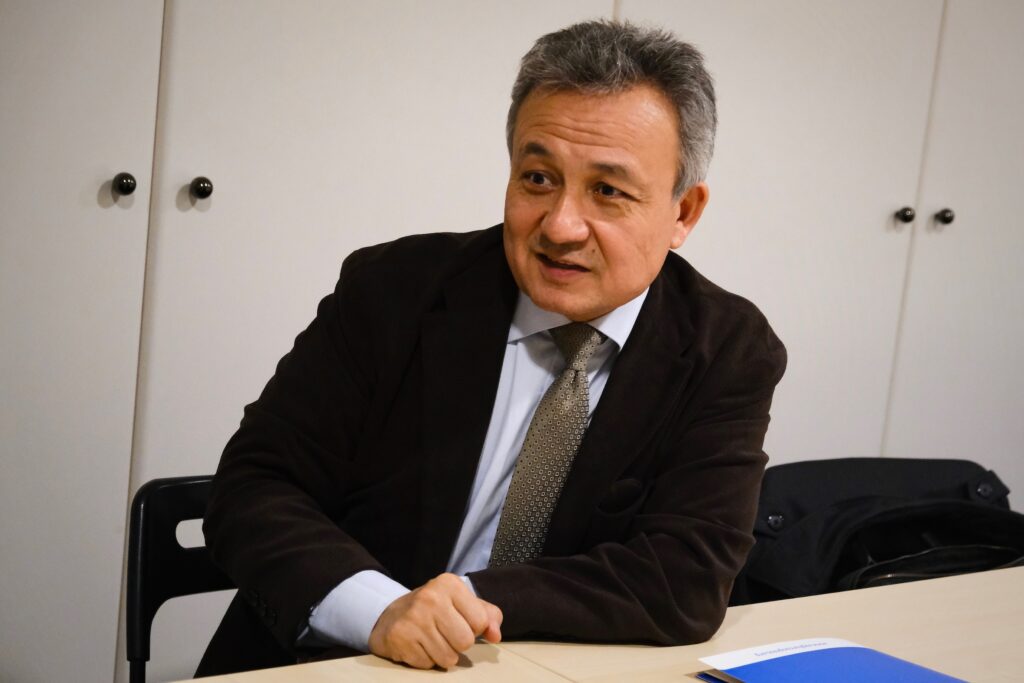 —We said earlier that Xi Jinping's rise to power has made life in Turkestan much more difficult.
—Yes, Turkestan was an autonomous region that recognised itself as Uighur. In fact, the official name is still the Xinjiang Uyghur Autonomous Region. But since Xi Jinping came to power, the policy of assimilation has accelerated in a brutal way.
—Both in the concentration camps and also through demographic replacement.
—Above all else through demographic replacement. Before 1949, there were only three hundred thousand Chinese in East Turkestan. According to official statistics, there are now seven million Chinese in our country. Most of them are soldiers or civil servants. And the figure is growing all the time. According to the census, there are now around 19 million people living in my country. There are nine million Uyghurs and seven million Chinese. There are one and a half million Kazakhs, who are our brothers and sisters, but demographic substitution is clearly underway.
—What value do you place on the position taken by ten Western parliaments recognising that what is happening in East Turkestan is genocide?
—For us, it is extremely important. There are many injustices in the world and we are in solidarity with all of them, but genocide is on a different level. It is a crime against humanity, and therefore these positions are of great importance to us. The European Parliament has warned that it is a crime against humanity. The French Parliament has denounced what is happening to us as genocide. The British Parliament has also denounced it. And those of Denmark, Belgium and Turkey, among others. The U.S. Congress has even passed a law, The Uyghur Forced Labor Prevention Act, which obliges companies to prove that any product they purchase from Turkestan has not been made in concentration camps by forced labour.
—This is a particularly important issue. Because while Western parliaments denounce genocide, Western companies take advantage of it.
—Yes, that's the way it is. That's why it's so important that governments and consumers put limits on this exploitation and denounce it. There is a website [Uyghur China Forced Labor Database] where everyone can check which companies use forced labour from concentration camps for their business. Zara, Adidas, Coca-Cola, Apple, Tesla, Volkswagen, Google… Think, for example, that twenty percent of the world's cotton is produced in East Turkestan, and the importance this has for the fashion industry.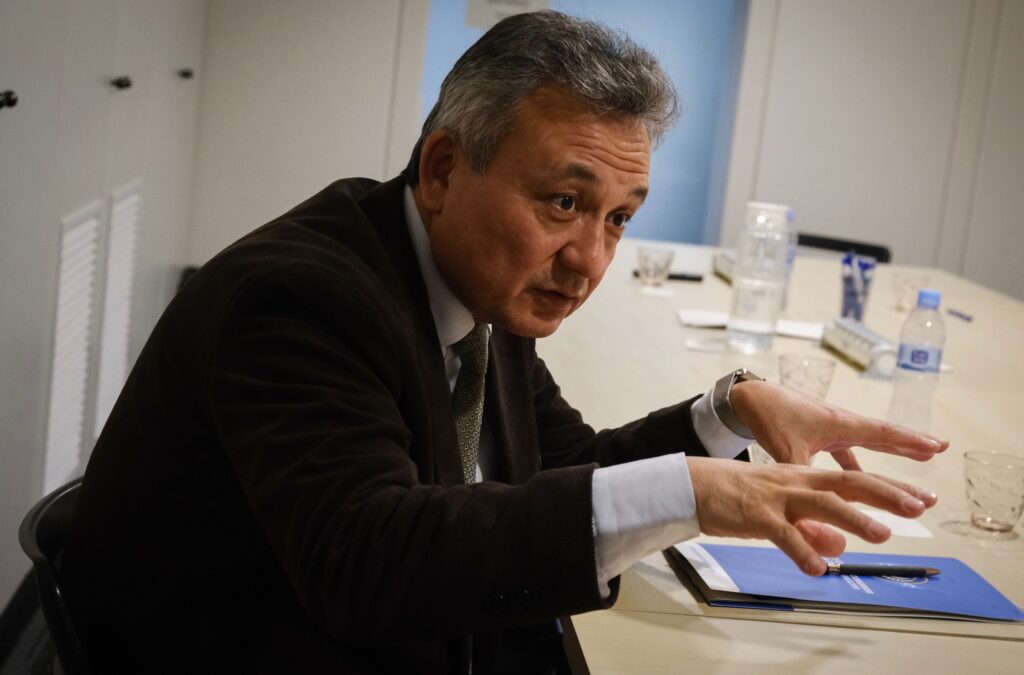 —The power of the China is its economic weight.
—That's right. And today, China knows this and uses it to its advantage. We have seen recently how China has undermined its international obligations. It is openly talking about creating a new international economic order. It is using the New Silk Road Initiative to take over territories around the world. Now China leaves money to everyone, but when a country can't get it back, what do they claim? Land! They keep the territory. This is already happening. This Chinese plan, the combination of authoritarianism and economic power, is not only a threat to the Uighurs, the Tibetans, the people of Hong Kong or Taiwan, but a threat to the rest of the world.
—Seen from this point of view, one could say that the Uighurs are the first line of defence.
—We are.